I am sorry that I have been unable to post here for most of this month. I am absolutely swamped with work. I have been giving presentations, organizing actions, facilitating workshops, writing reports and more.
This week brings the Color of Violence 4 gathering to Chicago. I am so excited and can't wait to participate. You can find the schedule here. Registration is closed but if you are in town you can try to sign up onsite. No promises that you will actually be able to attend.
I am especially excited to be part of an exciting plenary on Thursday evening.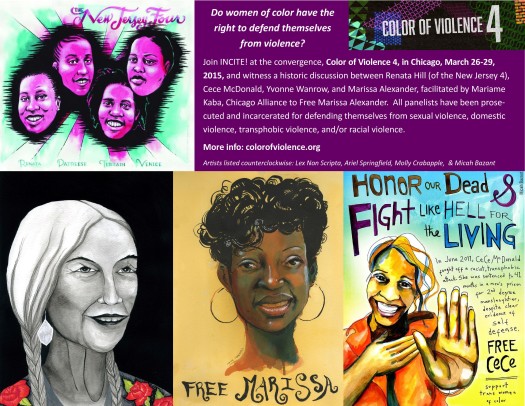 Looking forward to seeing some of you at COV!