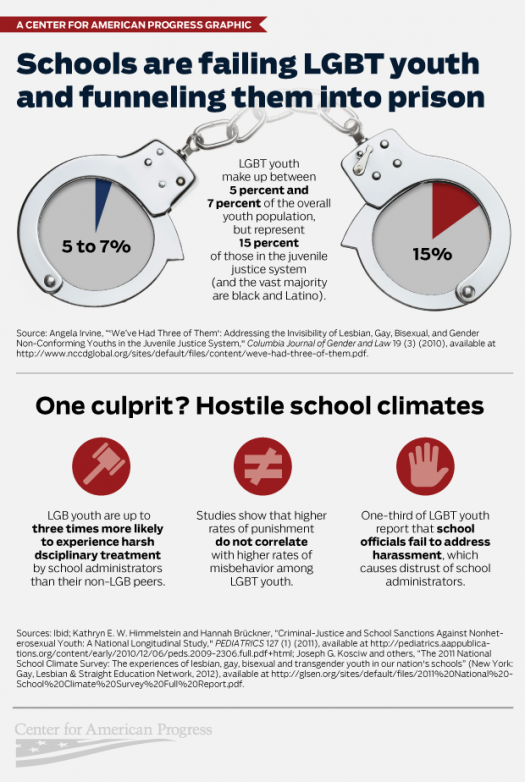 Read more information here.
Yesterday, GSA Network and Crossroads Collaborative released a set of reports finding that lesbian, gay, bisexual, transgender, queer, and questioning (LGBTQ) youth, gender nonconforming youth, and youth of color not only face bullying and harassment from peers, but also harsh and disparate discipline from school staff, relatively higher levels of policing and surveillance, and blame for their own victimization.
To accompany the reports, Advancement Project, a national civil rights organization, and GSA Network also released a set of policy recommendations based on the research for school staff, policy makers, and young people advocating for change.
Download the reports:
Join them for a tweetchat on #LGBTpushout on Thursday 10/9 at 3pm PST/6pm to discuss these findings as part of the National Week of Action against School Pushout!