I came across various things of interest this week and thought to share them here.
1. I listened to this very good panel discussion about abolition with Reina Gossett, Janetta Johnson, CeCe McDonald, Miss Major, and Eric A. Stanley.

2. I read a good essay by Vesla Weaver titled "Black Citizenship and Summary Punishment: A Brief History to the Present." It's part of a special issue of Theory & Event focused on the events in Ferguson.
3. I was interested in the findings from this Pew Charitable Trust survey about Americans' perceptions of surveillance, privacy and security.
4. I watched and enjoyed Ana Tijoux's new video which offers a vision of how the world might look without capitalism.
5. I was profoundly moved by Cord Jefferson's essay "On Kindness."
6. I've been listening to audio stories about Cook County Jail recorded by 96 acres.
7. Only 23 more days until opening statements in Marissa Alexander's retrial…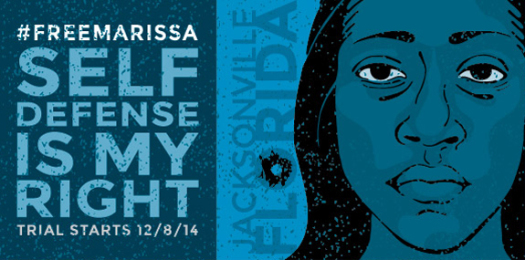 8. I was bursting with pride for the wonderful young organizers from We Charge Genocide who made themselves heard this week at the UN in Geneva.