Update: Today 11/21/13, the AP reports that "Alabama parole board approves posthumous pardons in 1931 "Scottsboro Boys" rape case."
I've often referenced the Scottsboro Boys case on this blog so I was very happy to read the following:
MONTGOMERY, Alabama — More than 80 years after their conviction in a case synonymous with Jim Crow injustice, Alabama might exonerate the Scottsboro Boys.

A group of lawmakers in the upcoming session plan to introduce a resolution that would "officially exonerate" the Scottsboro Boys and declare that they "were the victims of a gross injustice."

Proposed legislation would also pave the way for a posthumous pardon from the state.

"Injustice was done and was never corrected," said Sheila Washington, founder of the Scottsboro Boys Museum and Cultural Center in Scottsboro.

Amidst a mob-like environment and with scant legal representation, the nine African-American youths were convicted by an all-white jury of raping two white women aboard a train. One of the women later said they had concocted the rape story to avoid charges for vagrancy.
A couple of months ago, my friend Jeanne sent me a terrific book titled "Scottsboro Alabama: A Story in Linoleum Cuts" by Lin Shi Khan & Tony Perez (edited by Andrew Lee). I had never seen this book before. This book of art was discovered in the personal papers of Joseph North, a well-known Communist journalist. The two artists, Tony Perez and Lin Shi Khan are unknown but it appears that the art was created around 1935. Below are some examples of the art featured in the book:
SHACKLING AND STOWING THEM ON SLAVE BOATS TO BE TRANSPORTED TO AMERICA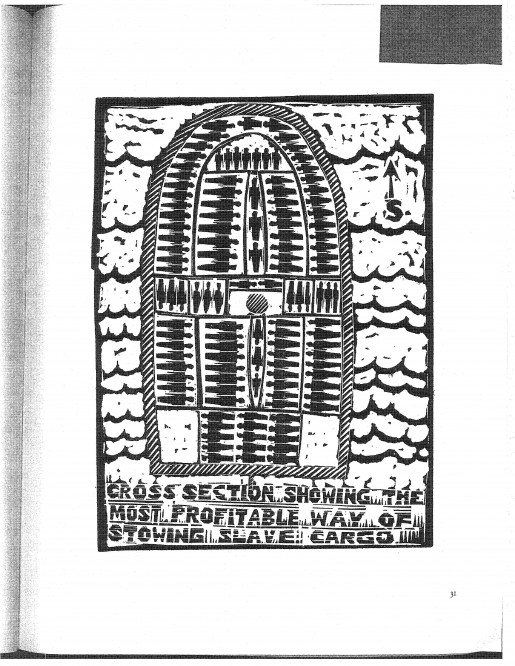 SADISTIC LYNCHINGS ARE ENCOURAGED TO FAN THE FLAME OF RACE HATRED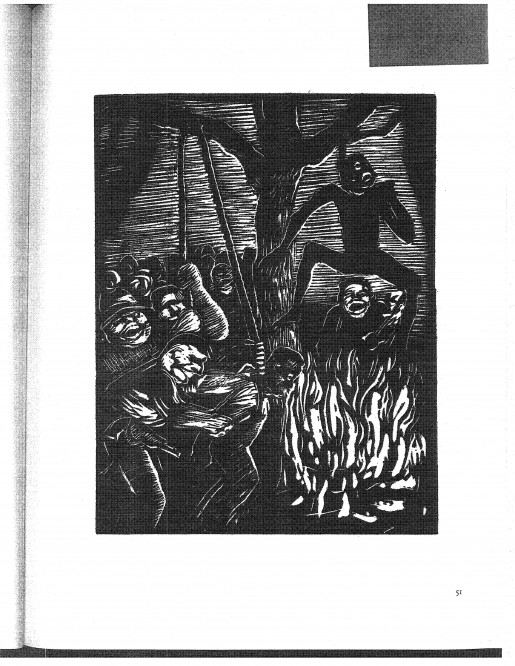 AND THE NINE YOUNG NEGROES LOCKED IN JAIL