I am thrilled to announce that our exhibition Black/Inside is now open at Trinity United Church of Christ. More information is here.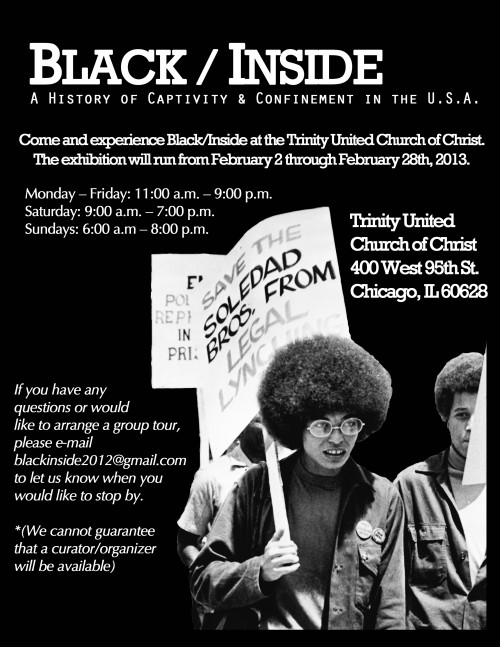 Below is a great new video by Candice Eloby documenting the exhibition. I blessedly don't appear on camera (thank goodness) but you will hear my voice 🙂
Please consider making a donation to our Indiegogo campaign as we raise money to take the exhibition on the road. We appreciate any amount.