More mythbusting is in order today… The Huffington Post points out:
In 2011, marijuana possession arrests totaled 663,032 — more than arrests for all violent crimes combined. Possession arrests have nearly doubled since 1980, according to an FBI report, while teen marijuana use recently reached a 30-year high.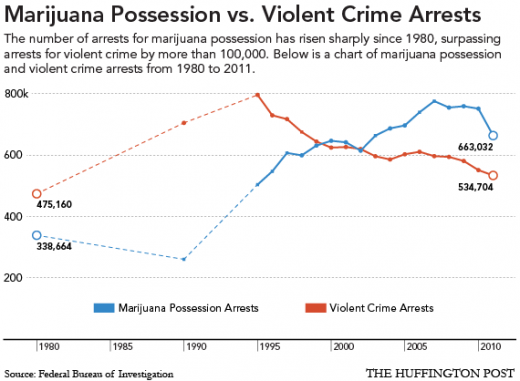 Also, next Monday, there will be a free screening of the documentary "the House I Live In" at UIC. I will be on the panel following the film along with some youth from Circles & Ciphers (a program we sponsor).